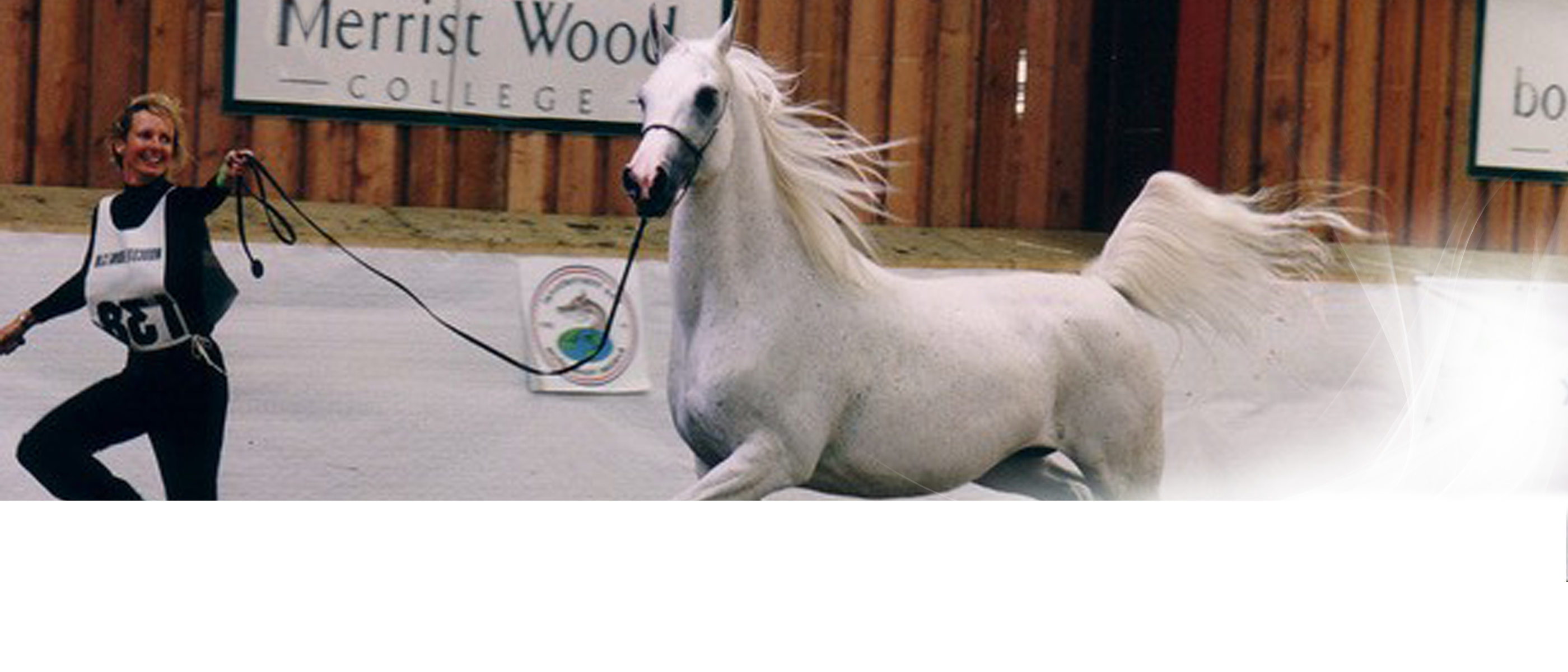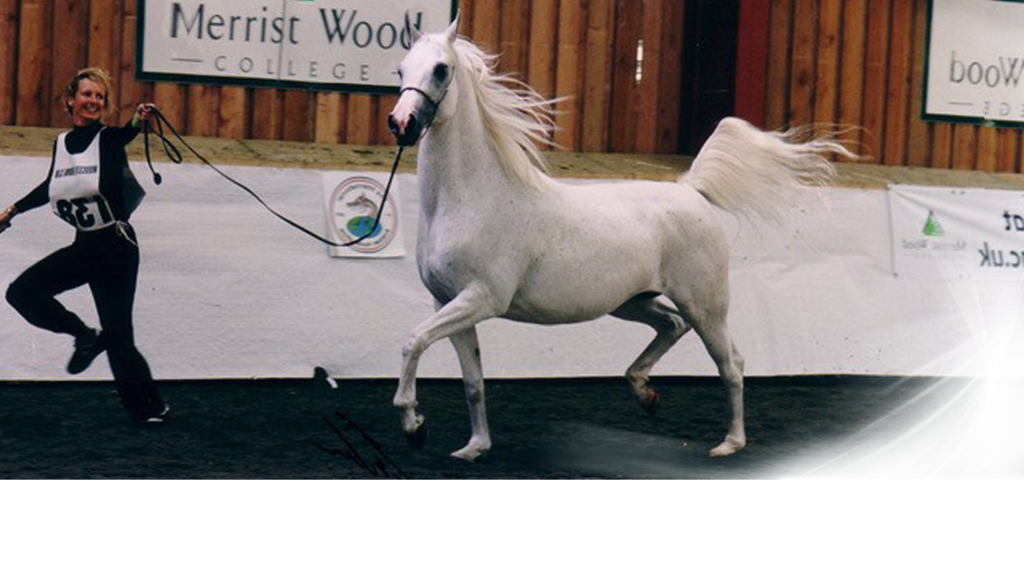 Bought at the Tersk Kossack Sale at the age of 13, this little mare garnered fans wherever she went and the louder they showed their appreciation, the more she loved to show off for them. 
Magdalina had the most perfectly balanced hover trot and the presence and air of the Queen of the Ring. Such was her presence and movement she reduced people to tears whenever she was in the ring. At the new UK International show she was Class Winner, Female Champion and then Supreme Champion of the show, followed by Class Winner and res. Champion at the UKIAHS at Towerlands, where people had turned up just to see this magical mare. 
Her crowning glory was at the All Nations Cup, Aachen. It had been a dream of mine to show there, but I never expected to show such a special horse. Perhaps not as exquisite in the head as the other mares in the ring that day, perhaps a little less feminine than some, this mighty little mare entered the ring last, looked around her, lifted her head and sprung into her magical movement. The crowd roared appreciation and she switched it on more and more. 
Tutto Arabi reported: 'Magdalina wrote a chapter of her own: she was the last mare of the showing classes, she came in and there was no end to the frenetic applause. No other mare was presented so charmingly, handled by her owner Caroline Reid at that, and Caroline had a fast grip on the spectators! In the end, before the trotting stretch, she produced herself and Magdalina in the manner of a conductor, giving cause for long-standing applause again. Anybody who did not see the two of them had missed a wonderful Aachen moment!'
To top it all, the icing on the cake was she won her class, much to the crowd's appreciation. After this magnificent win I semi-retired her.